As a recent project I was working on started drawing to a close, I started reading the classic software engineering book, The Mythical Man-Month. The timing was great, as I had started to reflect on what had worked well for my project, and why this project was actually completed according to the original time estimates and with all the originally scoped features and nice-to-haves. There were no last-minute surprises or communication mishaps that had plagued so many projects I had worked on previously in my career.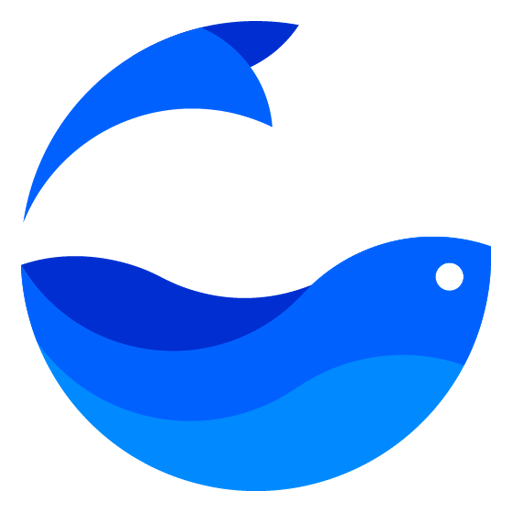 What accounted for this? I started putting together a list, and was pleasantly surprised in seeing so many of the same themes reflected in The Mythical Man-Month (despite the book being written in the 70s!)Double-check Dependencies Across Teams & Third PartiesThis has been the #1 reason for failure of past projects Ive worked on, at least failure to finish even close to the originally estimated time.
It usually happens like this: the product team comes up with a feature idea, the designers create mockups, a technical design spec and tickets are created, and then engineers start giddily coding along. Several weeks pass, everything is going great and its nearing the end of the finish line. Only one thing left to do, which is test the end to end implementation of the feature, lets say a mobile client displaying a series of images returned by the back end.
Should be easy.Wait a minute, why doesnt it work? Hm, the back end is returning image urls, but the mobile engineers were expecting actual jpg files so they coded it completely differently.
Thats fine, just have the backend engineering change it. Wait, its impossible for backend team to do that without rewriting the entire feature codebase, that will take weeks. So, what do we do?
Cue the bickering between teams as to whose fault this is and who will have to start from scratch (yes, Ive been in situations like this and it doesnt make for a healthy, collaborative environment).Or, lets say the product team had a feature in mind, but halfway in the middle of the coding phase it turns out the third-party API doesnt support the feature the product team was assuming they would. So now the teams spent several weeks coding, but the project is completely dead since it will be impossible to get the functionality needed.
Sound familiar?How can these situations be avoided? First thing is to ensure at least one member of each team who has actually worked on the relevant codebase recently is present in the initial design meeting.
Once engineers are in such meetings, they can point out potential blockers and assumptions early on so weeks of developer time arent wasted later on. Of course, this doesnt make the project immune to mishaps, often times engineers only find blockers in the implementation phase.Another helpful concept is for teams to create an established set of tools to communicate their assumptions early on, with as much detail as possible, before any coding is begun.
For example, a backend team can create a detailed API spec using Swagger or a similar tool before the project is handed off to client teams to avoid issues as mentioned above. Ive also found that creating a Postman collection with example endpoints is invaluable in any project requiring heavy interaction between frontend and backend teams. There is little room for interpretation when these tools are used to communicate across teams.
Having learned the hard way from previous projects, when it came time to working on my recent project I made sure to a) communicate clearly with the frontend team on how the API would be changed and b) test the third party API I was implementing with simple curl requests to ensure they actually supported what I needed. Turned out, there was a blocker due to the third partys implementation of one endpoint, and we were able to contact them and have the issue fixed before any coding ever took place. The final result was a lack of last-minute surprises or scrambling to have the third party fix their end when the coding phase was nearing completion.
Know What Counts As A DayTake a look at your calendar. Im willing to bet you dont have uninterrupted, heads-down coding-cave time for 8 hours each day. For me, at least half my time is spent on meetings or one-off tasks unrelated to my project.
Also, personal issues invariably come up that take up time away from work. These things cant be avoided, but at least they can be accounted for when providing the estimates for a project to ensure that these estimates are realistic. As a rule of thumb I now account for half of my day being taken up by non-project-related work.
Also keep in mind that your teammates will have things to tend to outside of work, so its important to get updates from them to make sure you have accurate time estimates from them as well. Being realistic about time helped me tremendously in completing my project according to accurate estimates.Have Big-Picture Technical Design (By An Engineer)Its essential that a project has a single person responsible for overall technical design and creation of big-picture tasks to be completed by individual team members.
This ensures that the individual pieces actually work together when its time to release the project. In my current team we have a Technical Lead role for each project, which is basically a project manager and lead engineer rolled into one. The tech lead is ultimately responsible for the timeline of the project, as well as creating the overall technical design.
They know exactly what each team member is working on each day, and enough understanding of the technical details in the project to make technical decisions. The clear role of the lead ensures that other team members know to update them on progress daily, and know whom to go to for technical questions.I happened to be tech lead in my most recent project, which helped me tremendously in ensuring that the work each engineer was doing was in line with the overall technical design.
Ive worked on so many projects in the past without this clear role, which resulted in individual engineers going down the wrong path as a result of assumptions and lack of a single point of contact for technical decisions. When it came time to put the individual pieces together, it would turn out that none of the parts worked together and the team had to go back to the drawing board or make a quick tech-debt-heavy hack (latter happening basically every time) to put something functional together on time.Ensure The Original Team Stays On The ProjectThis is where The Mythical Man-Month is especially on-point.
Ive been on projects where the team members get switched due to staffing issues or lack of proper project planning, which is a sure-fire way to spell disaster for project timelines. On one project, I replaced the person originally responsible for overseeing it with very little notice, and was assured that the project was basically done so it was not a big deal and I could easily replace them.A couple weeks in, a project-stopping technical blocker was discovered, and I had to spend days getting up to speed on the original design of the project and technical details, and figuring out where things had gone wrong.
Several meetings followed, everyone went back to the drawing board, and the original person on the project later returned from their five-week vacation to find that the project was still not done. Its important to plan ahead and ensure the team can stay on the project for duration of time estimate plus some buffer, as the cost of replacing staff on a project can be several weeks lost in communication and getting up to speed.ConclusionI once heard in a lecture that software projects dont fail because of technical problems, they fail because of people problems.
Ive found this to be true across every failed or delayed project Ive been been in. Its never the actual coding that derails a projects timeline, its usually some miscommunication, an unchecked assumption, or over-optimistic estimation that does it. All these non-technical factors that revolve around people and communication are key in a successful project.
Experience is the best teacher when it comes to these things, and I highly recommend The Mythical Man-Month to anyone wanting to get better at executing software projects. RELATED QUESTION How will hospitality email list providers help in marketing? Hello,Hospitality is a broad group of business that provides services to customers.
Globalb2bcontacts provides you a genuine email database.Healthcare as a sector is valued in trillions of dollars! Hospitals as centers for rendering care are bulk purchasers of pharmaceuticals, medical equipment and devices, surgical instruments, technology and much more.
Considering that as per research, the healthcare industry is the biggest single employer in the United States, with hospitals spending billions of dollars in the purchase, maintenance, and marketing of their establishment, our hospital's email address list is the most convenient and cost-effective way for channelizing campaigning and making new beginnings!Hospitality refers to the relationship between a guest and a host, wherein the host receives the guest with goodwill, including the reception and entertainment of guests, visitors, or strangers.Global B2B Contacts Hospitality Email Lists is extensive, detailed, customized and verified rigorously to ensure your promotions get the right practice or specialty.
The primary information youu2019ll get in the hospital e-mail list would be the full name of the hospital, complete web addresses (physical), doctoru2019s list including their medical school information, years of practice, license state, phone and fax number and more. For More Information:-Email us at:-Visit our will hospitality email list providers help in marketing?.