A few months ago we welcomed some new NgRx and React experts to our team, and today were happy to belatedly share more team news. Weve hired Kaitlyn Ekdahl, an Angular Engineer from Seattle, and Jo Hanna Pearce, a Senior Angular Engineer based in London, UK. In addition, we now have several clients in Europe were partnering with, and we are actively seeking advanced Angular engineers to join our team abroad.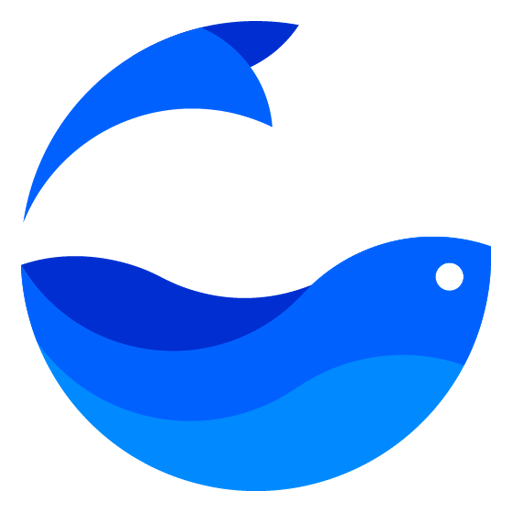 In Hiring NewsYou may recognize our new team member Kaitlyn from a talk she did called Personalization, Performance, and Dynamic Content with Nrwls Co-Founder Jeff Cross, during Ng-conf this year. Shes now working with our other team member in Seattle, at our new office space.Meanwhile, weve made our first European hire, to serve our clients across the ocean, and Jo Hanna joins us as a senior developer who has over twenty years experience.
Jo Hanna has enjoyed a long career journey from being a QA tester to a JavaScript Engineer in the financial technology consulting arena.You may recognize Jo Hanna from an entertaining talk at this years Angular Connect, A is for Angular.As a non-binary developer, Jo Hanna is an advocate for improving the state of diversity and inclusion at events within the software ecosystem.
(You can read an article Jo Hanna wrote here with tips for event organizers.)We recently connected with our newest team members to hear more about their work and their first impressions about Nrwl.Tell us about your work experience, prior to joining Nrwl.
Jo Hanna: Im a generalist Ive picked up a lot of knowledge along the way. I started as a Playstation playtester in Cambridge which gave me a grounding in QA, from there I moved onward to more formal testing and then moving to web agency work in the 2000s. The dark times of web development from about 2006 to 2010 are when I decided to make a shift into Finance because I found the mathematics intriguing and I wanted to know more about this pervasive system that underpins everything we do.
In 2013 I started contracting and found myself gravitating towards web focused technology again. Ive spent the last three years now with Angular as my focus and I couldnt be happier. There is still so much to learn and I find my background often gives me unique and valuable insights.
Kaitlyn: For the last two years Ive worked at T-Mobile. I got my start there back in 2016, in a rotational program for recent college grads. This program allowed me to explore my options within the tech industry and I fell in love with front-end development.
After deciding to pursue front-end work, I worked in a research and development environment to figure out the best approach for building T-Mobiles new web architecture involving Angular 2, then proceeded to contribute to the companys first major project using the new architecture.Im also a mentor at ngGirls, which is a global movement and event series for women in development (both beginners and mentors) to get together to talk about and learn Angular. There is a mix of women from all over that attend to learn, teach and socialize.
As a mentor I answer their questions and talk about my experience as a woman in STEM.What are your areas of specialization?Jo Hanna: For the last 3 years Ive specialized in Angular and front-end technologies in general, but Ive still got a solid grounding in backend technologies like C# and SQL Im good at breaking down problems into manageable pieces which can be understood.
I have an obsessive drive toward simplicity, because I believe firmly in the words of Hal Abelson, Programs must be written for people to read, and only incidentally for machines to execute. Kaitlyn: I enjoy working with NgRx and front-end TypeScript/JavaScript. I also dabble in Angular Material and some CSS.
Aside from technical skills, I pride myself in being a mentor and someone who enjoys teaching others. Why did you decide to join Nrwl?Jo Hanna: Having been a part of the Angular community for a while, Id heard of Nrwl, and talked to folks at conferences.
I hadnt initially realized that Nrwl were fully remote so it didnt occur to me as a possibility, but when Jeff reached out to me after ng-conf, I jumped at the chance! Why wouldnt I want to work with smart people on varied and interesting client projects, while also giving back to the community that made me feel so welcome?Nrwl is the first place Ive worked where I feel excited to tell people what we do and to engage with a community of developers we support.
Kaitlyn: Nrwl seemed like the perfect opportunity to surround myself with brilliant minds and learn more about the technologies Im passionate about, while also giving back to the tech community with awesome tools and resources. I love the idea of teaching and providing the tools that allow others to implement great solutions and take that knowledge to succeed independently. I was always skeptical of being a contractor that only works to pump out solutions that are quick and unmaintainable, but at Nrwl I feel like I have the opportunity to integrate directly with other developers to do things the right way.
Whats your first impression of how we work at Nrwl?Jo Hanna: Ive always liked that Nrwl is a diverse, smart and welcoming bunch of people who understand that giving people autonomy and responsibility make for a good working relationship. Kaitlyn: Nrwls leadership feels very approachable and easy to talk to, and is willing to give you the chance to prove yourself, while simultaneously being competent teachers and mentors.
I respect them as active members of the tech community and love the amount of helpful resources they provide to the public.What are you excited to work on?Jo Hanna: Im looking forward to working with more of Nrwls clients, but Im also really excited to make Nx friendlier and easier to use.
Engaging with the community on this is something new and exciting for me and Im really enjoying that interaction so far!Kaitlyn: Im excited to learn more about back-end applications, build systems, or even other web frameworks. Im also looking forward to working on Nrwls technologies: Nx and Angular Console.
Being a remote developer, Im really looking forward to working on cool stuff from the various coffee shops of Seattle. What new advances in technology interest you?Jo Hanna: Im particularly interested in anything that makes technology easier to use and understand.
Ill be reading widely on design and psychology and seeing if I can apply these insights to our open-source or client projects.Kaitlyn: Im interested in working with technologies gaining more attention in the Angular space, like Ivy and NestJS. Aside from web development, I really enjoy hearing about technology advancements in space exploration and the gaming industry.
Robots are also super cool.Follow Jo Hanna on Twitter, and Kaitlyn on Twitter too.Stay tuned for more hiring news from us, as we continue to grow.
In the meantime, if youd like to apply for our Software Engineering or Architect roles, visit nrwl.io/careers.If you liked this, click the below.
Follow @nrwl_io to read more about software development, or the author of this blog post, , VP of Marketing at Nrwl