Theres been a big shift in knowledge work from a Push to a Pull model of task assignment. And most modern project management or collaboration tools now provide some form of automation for assigning tasks. So if youre still manually assigning tasks to your team members, youre missing a trick.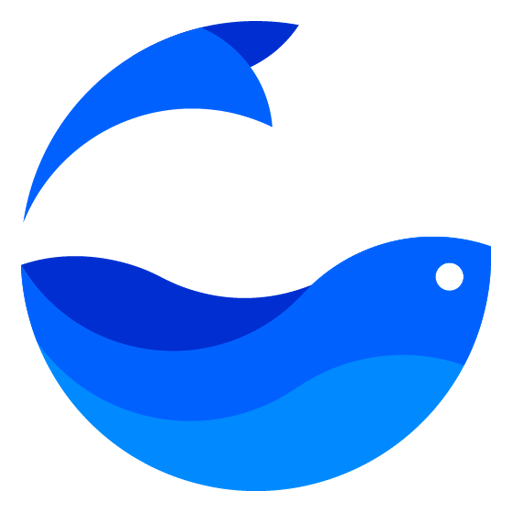 I love Trello. Ive been using it for 9 years to collaborate around software development, marketing, sales, finance and customer support. And through my involvement in building SendBoard for Trello, Ive been exposed to a lot of other teams using Trello for their email helpdesk or email workflows.
But although there are some tips below that relate specifically to Trello, the basic ideas can be applied to most modern task management software. Here are three different approaches to task assignment.1.
Assign cards to team members up-front (Push)The traditional approach is for a leader to assign work to team members based on expert knowledge. We call this a Push system, since an authority is pushing work onto team members. In Trello, a senior team member scans the board and adds members to specific cards.
But theres been a lot of Push-Back against this Push approach recently. Here are some of the common objections:Collaboration within a team is unlikely to occur. People focus on their own personal assignments over shared team goals.
Management effort is significant. Each team member has their own queue of work which someone needs to track and optimise.Ownership and responsibility of the big-picture lies with the leader.
This can affect team morale and individual motivation.Autonomy needs are not met. Most people have a desire to be self directed.
Agility is difficult to maintain. All work gets assigned up-front, so its hard to respond to change. But there are some scenarios where an expert is best placed to coordinate and assign tasks.
For example, if there are part-time members of a team, or experts who are only involved for specific tasks. If you are in this boat, heres a handy tip:Use the keyboard shortcut a when hovering over a card to bring up a list of board members. You can add someone to a card with a single click, making it super efficient to scan the Trello board and assign work.
2. Let team members pick a card from a list (Pull)Agile methodologies, like Scrum and Kanban, encourage self-managing teams. When someone finishes a piece of work, they can Pull the top priority card from a list of incoming work.
This ensures that the top priority task is always in focus and that team members are never sitting idle.The idea of self-managing teams requires a high level of trust, but the benefits are clear:Collaboration becomes natural. The team shares the entire backlog rather than individuals having assigned work.
Management effort decreases. There is no longer a need to assign tasks and track each team members workload. Leadership shifts focus to keeping the backlog prioritised and preventing blockages.
Ownership of the big-picture lies with the whole team. This can help to encourage responsibility and make the team feel valued.Autonomy is encouraged.
Team members manage their own workload, within the context of the team.Agility is implicit because work-in-progress is limited. Leadership can reprioritise the backlog to respond to challenges and opportunities.
To learn more about using Scrum or Kanban in Trello, there are some helpful articles over at the Trello blog.How To Get Started With Scrum and Trello For Your Team At WorkKanban 101: How Any Team Can Be More AgileA central idea within Agile Project Management is to limit work-in-progress. This keeps the teams focus on delivering continuous value.
Heres a tip to help you do that in Trello:Use the List Limits Power-Up to limit the number of cards that can exist in a list. The list will be highlighted if the number of cards passes this limit. 3.
Automatically assign cards (Round-Robin)In some cases you might find that neither the Pull or Push approaches work for your Trello board. Based on my experience with SendBoard for Trello, it seems that tasks arising from email can be particularly tricky when it comes to effectively assigning work. Here are some examples.
Support tickets that need to be addressed urgently and distributed equally to share the load. Desirable tasks, like sales leads that everyone wants to take on.Undesirable tasks, like fixing bugs or taking out the trash that nobody want to do.
The challenge with these types of tasks is fairness. A leader assigning tasks in these scenarios can lead to office politics. And only very mature teams could self-manage a process that seems fair to everyone.
A common approach to assigning tasks fairly is Round-Robin. You set up a line-up of team members who should have tasks assigned to them. Each successive task gets assigned to the next person in the line-up.
Since tasks get assigned based on a simple set of rules, no one can complain about the process being unfair. To set up Round-Robin assignment in Trello, youll need to create an automation in Butler.Heres a step-by-step process to get you started:How to automate card assignment in Trello, Round-Robin styleUse Butler to magically assign incoming cards to teammates in ThoughtsEvery team is different.
Each of the 3 approaches is valid in certain scenarios. But its easy to slip back into a default Push approach. So just think twice next time you find yourself assigning tasks to a team member.
Want more tips on managing projects and email workflows in Trello?Why we built an email helpdesk in TrelloAnd how its changing the way we